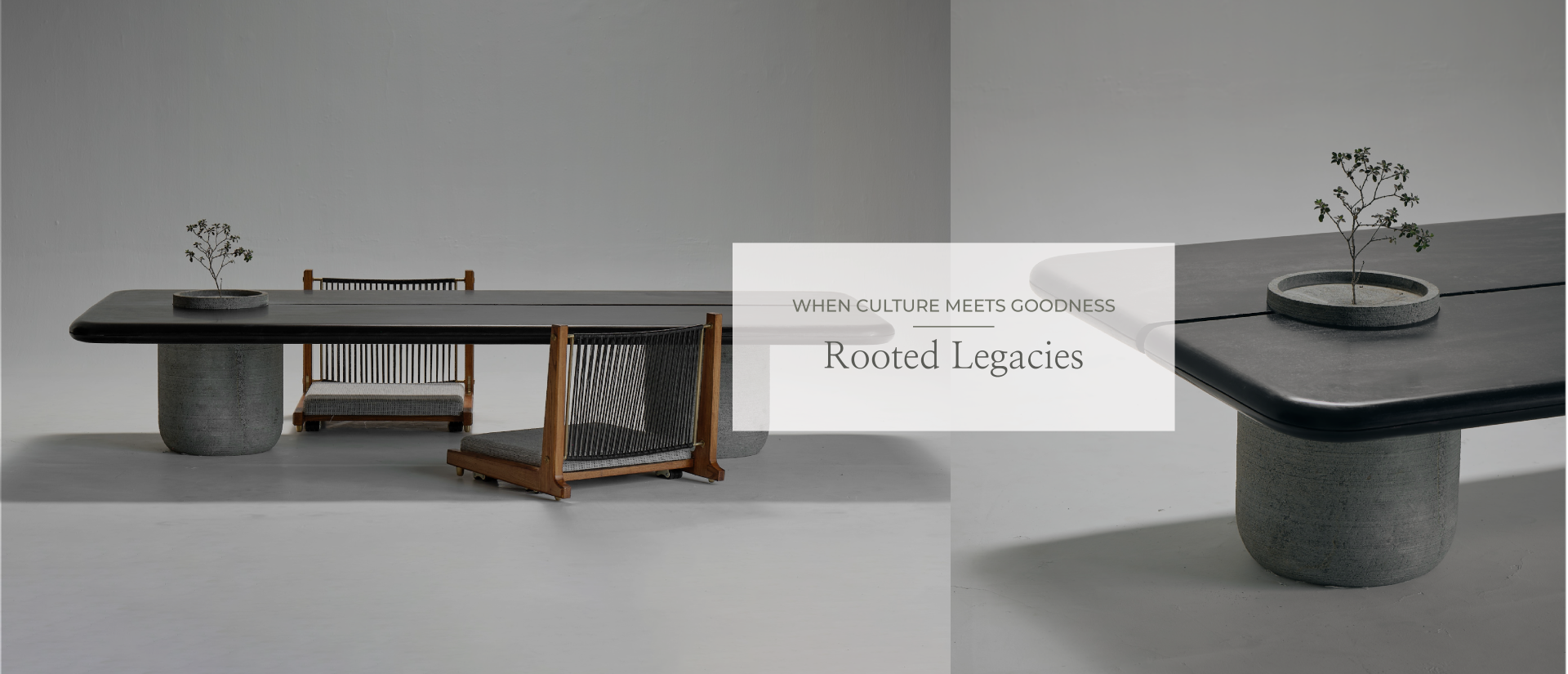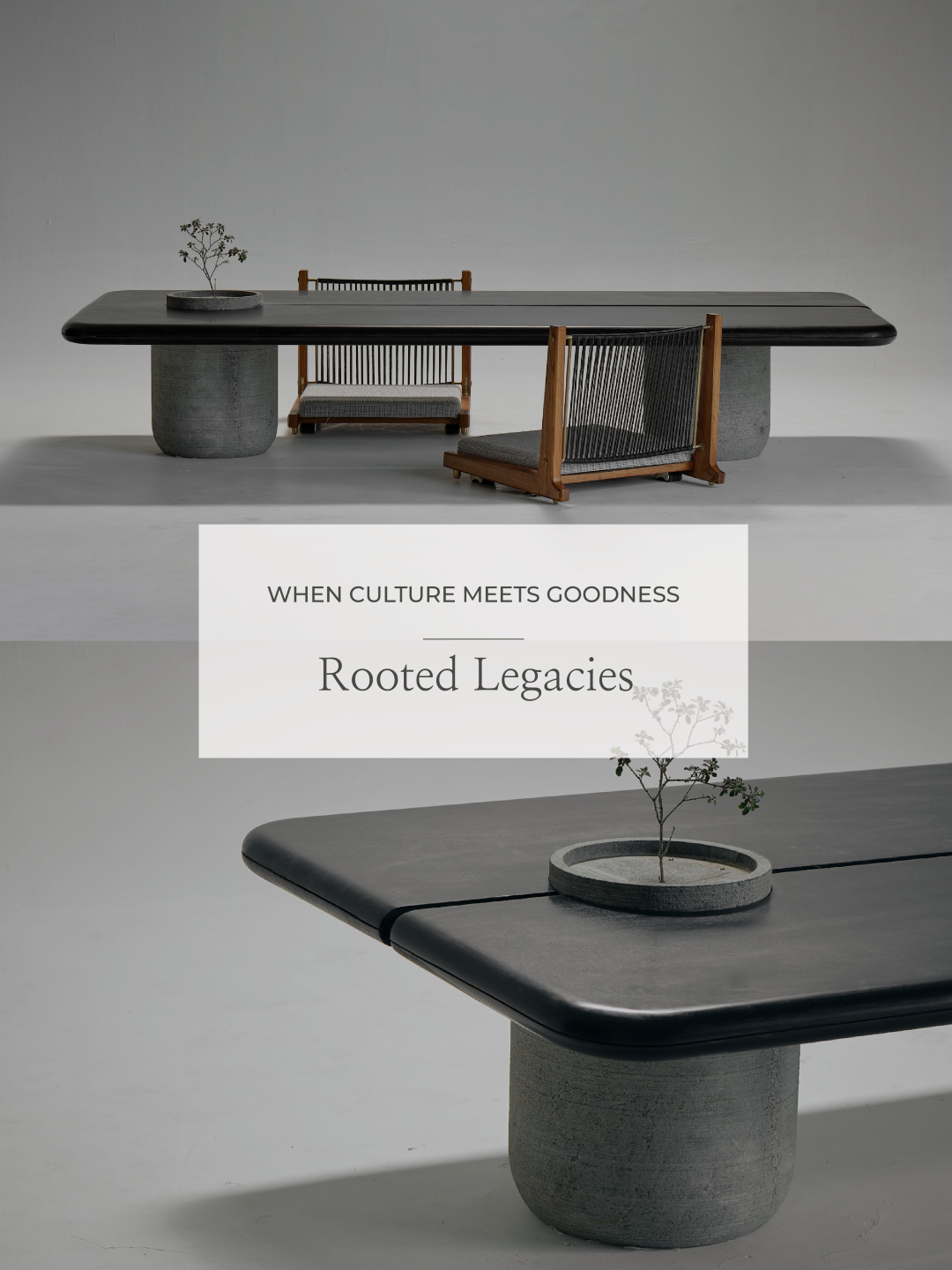 Aayutha Collection
Derived from the rich culture and traditions of the Sangam Tamil era, circa 400 BCE, the Aayutha collection by Magari captures the geometric beauty of Tamil script in its exclusive designs.
DOWNLOAD THE CATALOGUE

A Touch of Tradition
About the Collection
The Aayutha Collection encapsulates the beautiful intricacies of historic stone-carving art from Mamallapuram, combined with the simplicity and unity of low-seated dining traditions.

Crafting Elegance with Precision
Design inspiration & process
At the heart of the Aayutha collection lies a delicate balance of materials. From the sturdy stone and warm wood used by our ancestors, to the addition of gleaming brass to enrich the aesthetic appeal, each piece is meticulously designed to enhance your experience.
Harmony of Materials
While our ancestors primarily used stone and wood to craft furniture, the Aayutha collection pairs brass and other materials to add an exquisite flair and expand the visual aesthetic of these traditional artforms.
Elegance Crafted
The Aayutha Collection fuses the raw strength of stone, warmth of wood, and modern allure of brass, creating a distinctive symphony of materials.
Versatility
Aayutha's versatility ensures a perfect fit for any interior. Its design and balanced material blend make each piece uniquely timeless.
Luxury in Details
Each piece exemplifies our commitment to excellence, with materials that stand testament to durability and refined aesthetics.