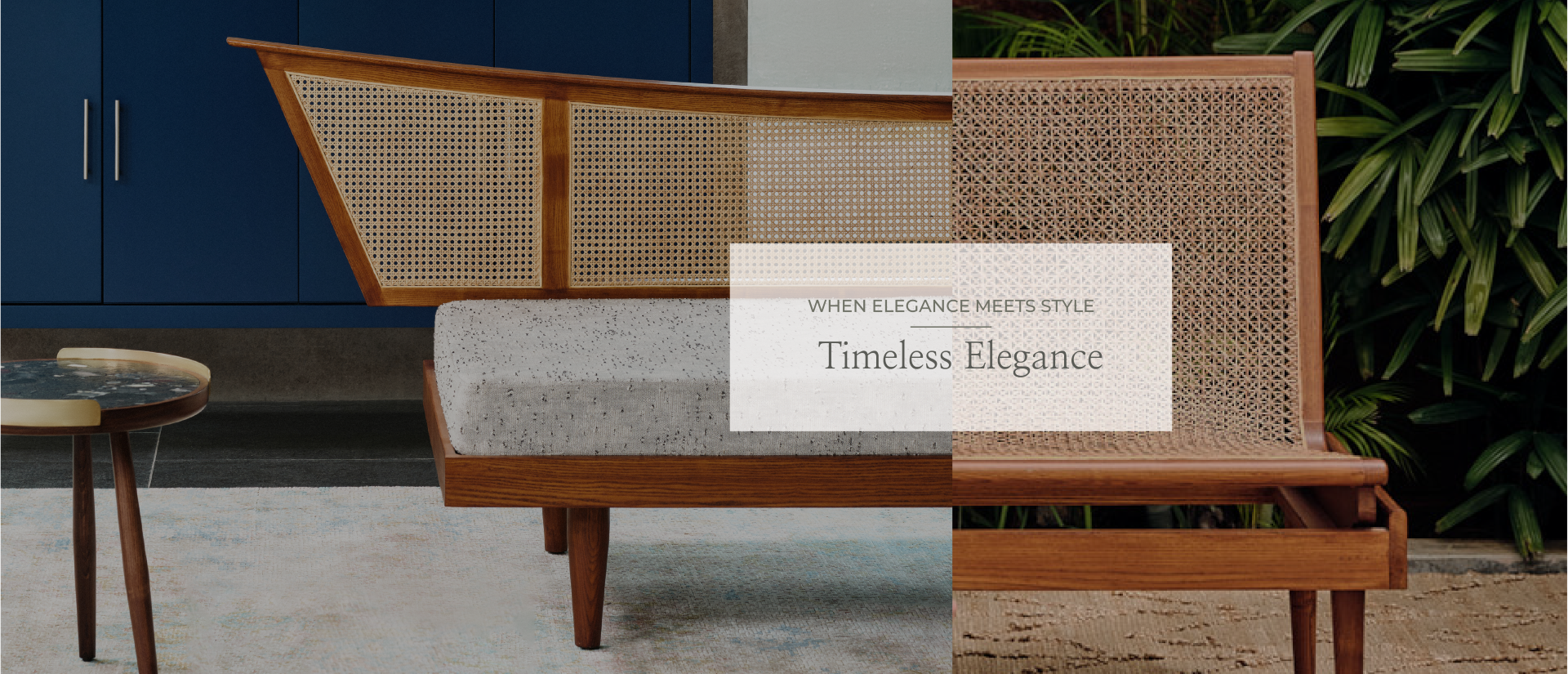 Timeless Designs
The Timeless Collection pays tribute to tradition while embracing modern aesthetics. Each piece, a testament to our philosophy of reviving past art forms with contemporary detailing, speaks a unique language of design.
Download the catalogue


The Blend of Past and Present
About the Collection
The Timeless Collection is a nod to historical traditions revitalized with a modern twist. It's where skilled local artisans breathe new life into classic designs, making each piece a timeless work of art.

Artistry with a Modern Lens
Design inspiration & process
We employ a rigorous process of selection and craftsmanship, choosing only the finest wood and fabric and employing unparalleled workmanship. This meticulous attention to detail elevates the experience for every customer.

A Showcase of Timeless Elegance
The Timeless Collection comprises several standout elements that distinguish it from the rest, each showcasing our commitment to quality, elegance, and timeless design.

Uncompromising Quality
The Timeless Collection leverages superior materials, chosen with precision and care, underlining our unwavering dedication to quality and sustainable practices.
Timeless Memories
A celebration of stories, of moments, and of memories that are as enduring as the pieces themselves. Each creation adds a chapter to the narrative of your home.
Elegant Craftsmanship
The collection's charm lies in its delicate balance of design, material, and craftsmanship, showcasing our commitment to creating a memorable experience.